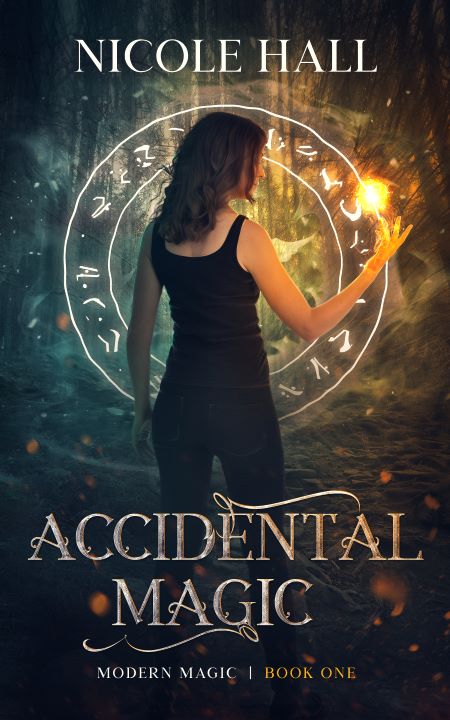 Magic is real, fairies are assholes, and everyone knew about it but me…
Sera Allen needs a change. The family house she inherits is the perfect place for a fresh start, except for the sexy neighbor she'd ditched years before and the surprise fairies living across the street. Before long, she's neck-deep in magic, Fae, and zombie bunnies, and her tenuous connection to her powers relies on the one man she wants to avoid.
Jake Thomas is happy in his mundane life. Magic is for other people. Until the girl who'd broken his heart moves back home and he finds himself drawn into the world of the Fae. She needs his help, but can he trust her to stick around this time when things get rough?
With a dark force threatening the town, they'll have to face their pasts and overcome their distrust to have any chance at a future. Together they can make magic, but will it be enough?
Accidental Magic is a full-length paranormal romance novel featuring a feisty heroine with a sarcastic response to everything and a snarky hero who gives as good as he gets.
Sample – Chapter One