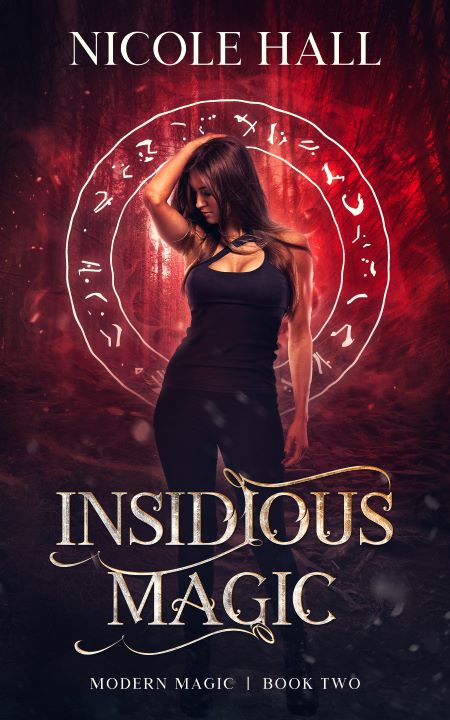 He wants his magic gone, she'll do anything to get hers back…
Zee likes being in charge. She's good at it, and the Fae have thrived under her leadership. When the Wood summarily exiles her, she's flung into the human world with no magic and no idea how to get back to her people. Out of options, she turns to Ryan, her closest human connection and the subject of an unfortunate attraction. Will he help her find her way or prove to be a dangerous distraction?

Ryan Nolan hates his magic. It's dangerous and wild, and he can't control it. Until the sexy leader of the Fae offers an exchange. She's a temptation he's resisted before, but maybe this time the reward will be worth the risk.

When mysterious shadows start appearing in the Wood, Zee and Ryan find themselves on opposite ends of a magical tug-of-war. Can they find a common ground where human and magic meet or will their differences tear them apart?
Insidious Magic is a full-length paranormal romance novel featuring a warrior princess heroine with a donut obsession and a tech-god hero with some surprising warrior moves of his own.