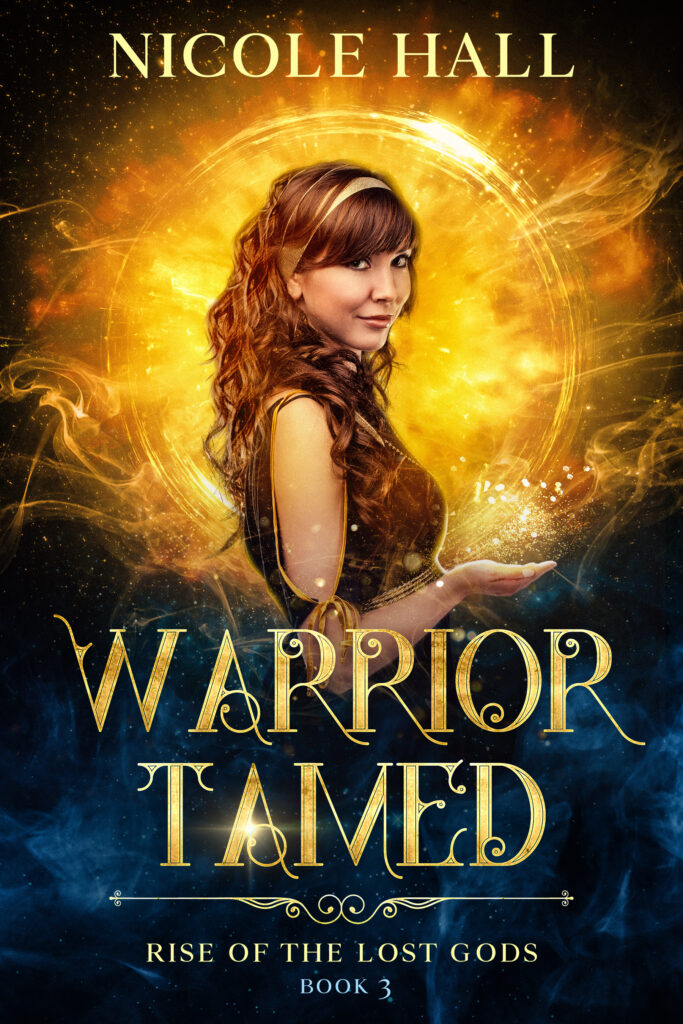 He belongs on a beefcake calendar holding a puppy in front of his junk.
Cypress Baker has a god problem. One minute, she's mouthing off to the worst car-jacker ever, the next, her very own God of War struts to her rescue. His holy hotness claims he's her guardian – her fate, and the key to her anemic magic. More power is great, but when it comes with muscles, motorcycles, and dark eyes that see too much, how is she supposed to separate the magic from the man?
Ares, God of War, has met his match. She's sarcastic, stubborn, and possibly the most beautiful woman he's ever seen. A thousand years ago he made a promise to protect her line, but with Cypress, nothing is easy – especially when she refuses to admit she's in danger. No matter the challenge, he'll guard her body, but this time, he may have to guard his heart.
When the threat to Cypress becomes all too real, she'll have to make a choice – the god or the guardian. Because with war on the horizon, she can't keep both.
Warrior Tamed is the third full-length paranormal romance novel in the Rise of the Lost Gods series, featuring demigods with unexpected magic and the fated guardians who will do anything to protect them.