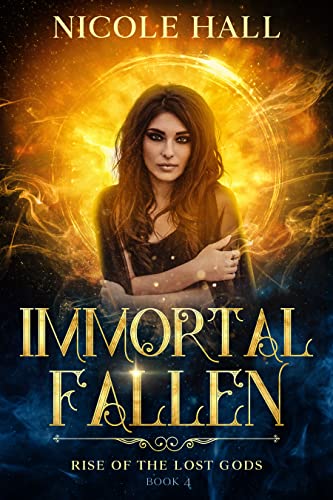 The fate of the world is in the hands of the one who broke it…
The good news? Calliope has a body again. The bad news? She's naked, weak, and napping on top of her immortal ex. The awful news? Her magic is blocked, and to her great horror, Mal is the key to unlocking it.
Waking up under his naked ex wasn't in his plans for the day, but Mal's flexible. As the self-proclaimed Trickster God of Chaos (trademark pending), he loves a challenge, but this one might be more than he can handle.
He trusts Calliope as much as his backstabbing Pantheon buddies, but he needs her on his side to protect the rest of the gods—and despite their messed-up past, he'd still do anything to protect her too.
With a psychotic god gaining strength, and secrets being revealed all around, Calliope discovers a hidden power that could help her save the humans and gods alike. But not alone. She needs the truth. She needs a plan.
She needs Mal.