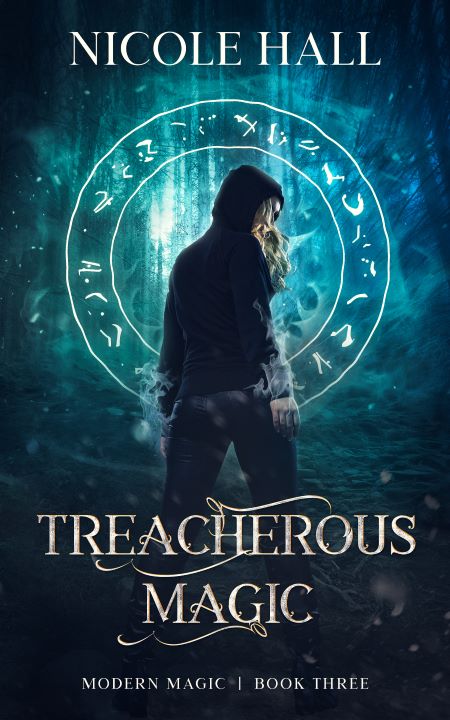 It's hard to kill a dark fae, even one without power…
Maddie Thomas has a secret. She's finally free after years spent in thrall to Torix, but she's not safe. She took something from him, and he wants it back. The only one she trusts to help is the wolf she was forced to work with. But he may be more of a danger to her as a man than he ever was as a wolf.
Aiden Morgan has secrets of his own. He's lost everything to Torix while trapped as a wolf, and now he wants revenge. Maddie is the perfect bait. Aiden needs her to lure Torix in, but the closer he gets to her, the more he realizes that his needs are changing. Will he choose Maddie or the memories of his past?
When Torix finds them again, Maddie and Aiden have to take a stand to protect everyone they love. Even if failure means returning Torix to full power. Together, they have a chance of success, but can their trust withstand the secrets they've all been keeping?
Treacherous Magic is a full-length paranormal romance novel featuring a clever heroine with a kind heart and a mysterious hero who is much more than he seems.